£

11.99
'He's one of our own - The story of Chris Wilder's Blades revolution' (paperback) by Danny Hall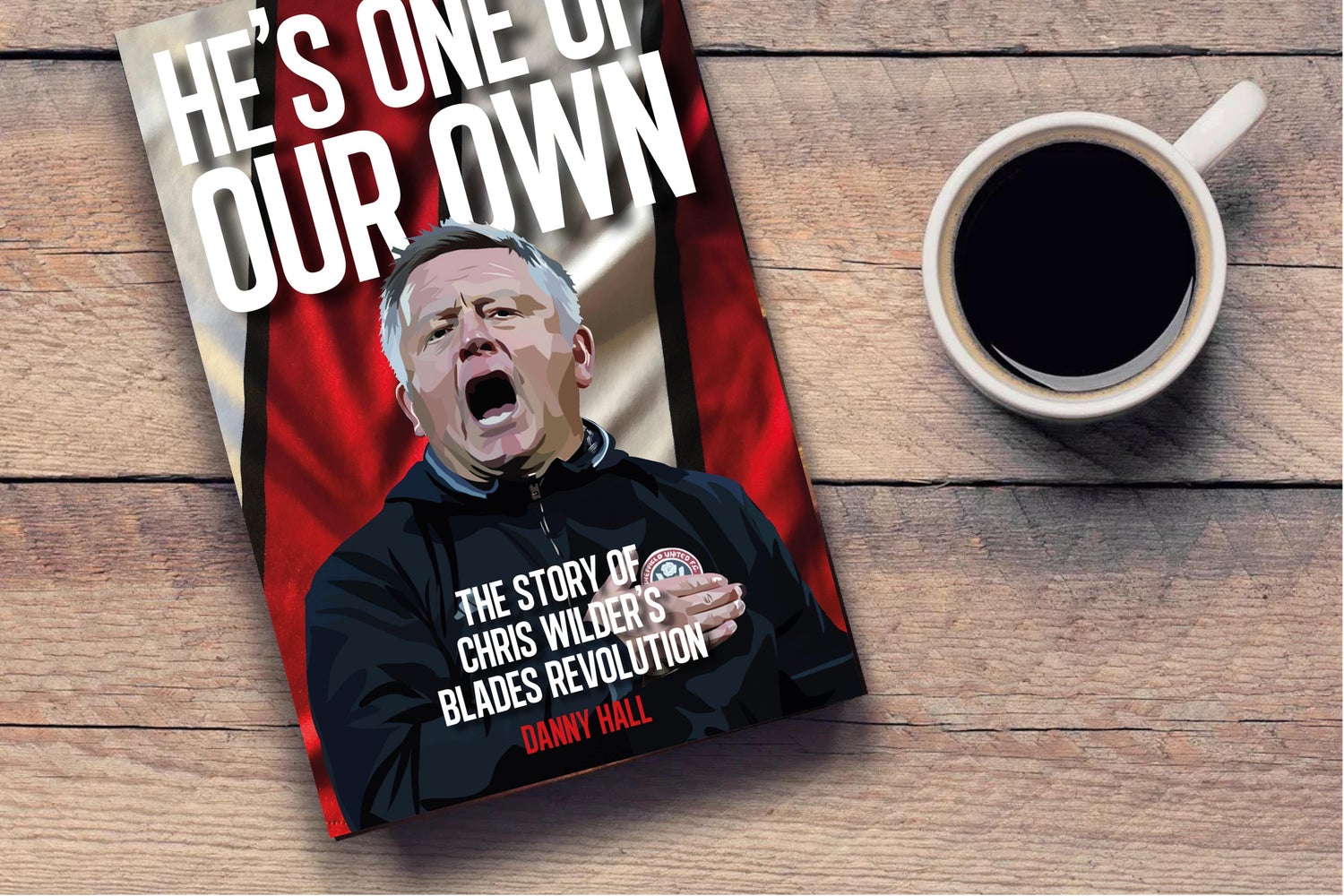 Paperback copy of the book, signed by the author Danny Hall with a personalised message if requested. Add details to notes/instructions form on order page.
In April 2016, as they slumped to their lowest finish since 1983 and anger turned to apathy, Sheffield United was a club on the floor. A year later, they were reborn; champions of the division, history-makers on the rise again.
And the man who dragged out of the doldrums was boyhood fan, former ballboy and player and now manager, Chris Wilder. His story is probably as close to a fairytale as modern football allows. Fifteen years after managing in a Sheffield Sunday League, Wilder has established a reputation as one of English football's brightest talents after tasting success, often against a destabilising backdrop of financial difficulty, at every club he has worked at; including one which had no footballs.
Featuring contributions from players, friends and acquaintances who know him well, this book explores that apprenticeship and then how Wilder turned around a sleeping giant, transformed their fortunes on and off the field and reconnected club and supporters.
Fans hail him as 'one of their own' and under Wilder, United are united again.